For many travelers one of the main intent of traveling in Georgia is to enjoy snow. But this is not so easy to predict when does it snow in Georgia.
Let's try to find out when is the best snow season in Georgia. Georgia is a small country, but because of hills and mountains climate is very divert. In high mountains it might snow in mid of October, but in Batumi it can be still comfortable warm for swimming.
Is it possible to enjoy snow in Tbilisi?
Theoretically yes, but once in several years and for very short periods. Climate in Georgian lowland, both in the west and east parts of the country is very mild. Temperature in winter rarely remains below 0 for long time. So snowfalls are rare and it melts on the next day.
When it will snow in Tbilisi?
This is impossible to predict. And the same is true for other major cities of Georgia – Batumi and Kutaisi. Snowfalls can be predicted by actual weather forecast, but it is impossible to tell how long it will last. So better never plan your trip counting to see the snow in Georgia Tbilisi.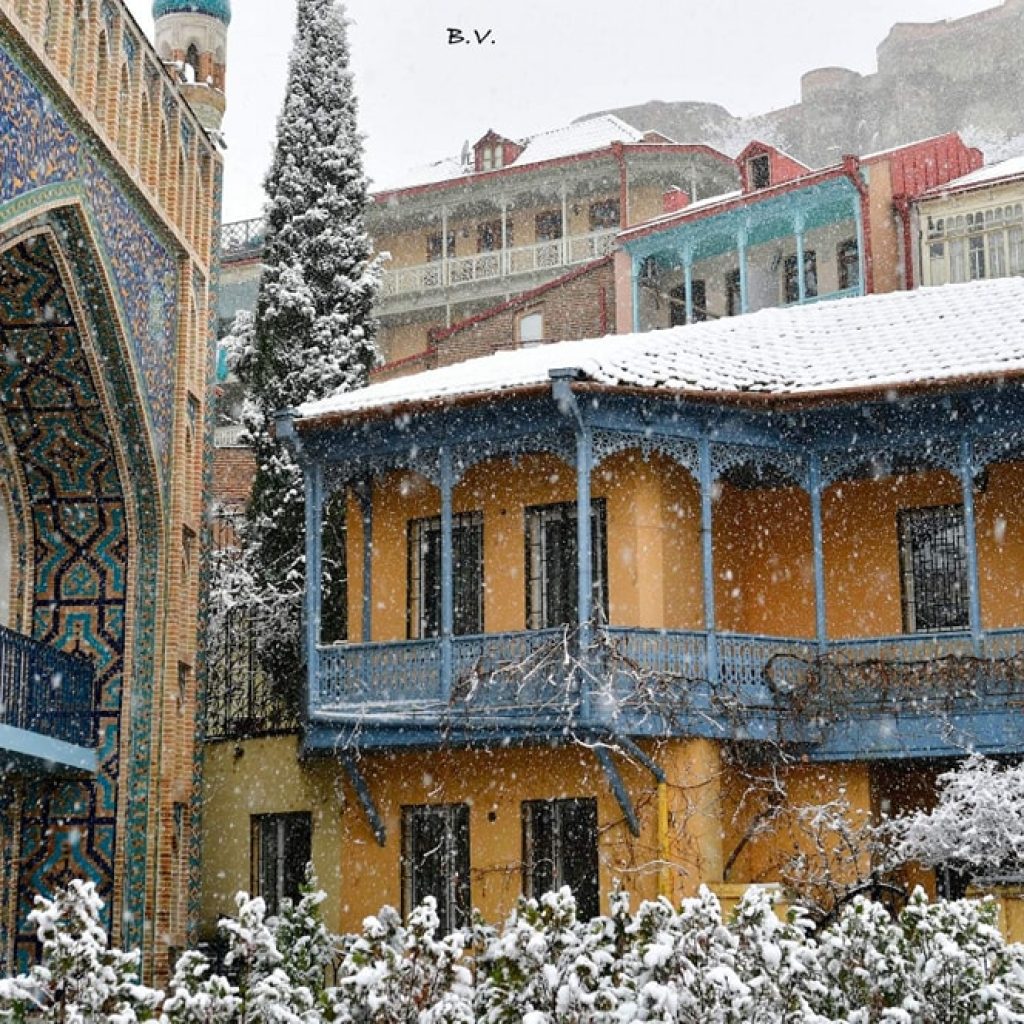 More common is snow in hills around Tbilisi. One of the favorite place for Georgians to enjoy snow is Sabaduri forest, located in one hour driving distance north from the city.
Where to see snow in Georgia?
The best option to see the snow is of course to go to mountains. The best season is of course winter. In the highest mountains snowfalls starts in the highest mountains, but it is impossible to get there by ordinary roads. If you are coming for snow, better do it after December.
From Tbilisi close destination is Gudauri. Famous winter ski resort is located on altitude 2000 m above the sea level, on the slopes of Great Caucasus range. But for sure better to check in advance, as it often happens that there is very few snow until February. Good time for snow is until beginning of April.
Better option for snow of course is Svaneti. But Svaneti is pretty far away from Tbilisi and one day trip there is impossible both from Tbilisi and Kutaisi. Travelers need at least 2-3 days to stay there. In Mestia snowfalls may start in November-December. But if there is not enough snow, you can always hire jeep and drive to Tetnuldi ski resort, located only 15-20 km away from Mestia, enjoys snow even in early summer.
If you are planing to travel to Georgia with small kids, then good option will be one more ski resort – Bakuriani. Place has parks and attractions for children, sledge traces for those who do not ski. Situation with snow much be checked ahead of course. Good time is January to March, but actual weather and snow must be checked ahead.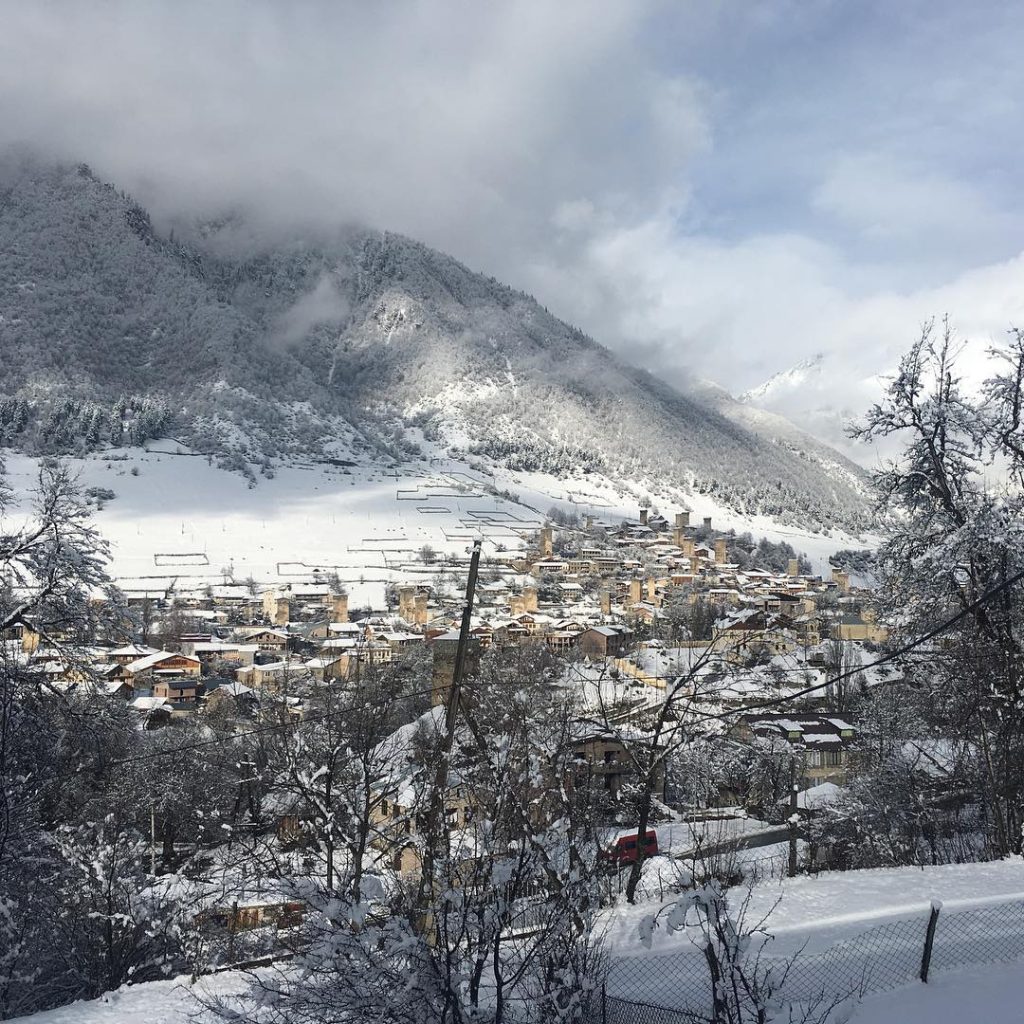 As conclusion – Georgia is fantastic diverse country, but you need good luck to enjoy snow in Georgia!
Read also: When to travel to Georgia to learn all about seasons in Georgia.