The Ultimate Holiday Destination worldwide in 2023. Immerse yourself in stunning natural landscapes, rich history, and cultural traditions with our tours!
Georgia, a country nestled in the Caucasus region, is a beautiful gem that has captivated the hearts of visitors worldwide, and especially from the Gulf.
With its rich history, stunning natural landscapes, and unique cultural traditions, Georgia offers a breathtaking experience that leaves a lasting impression—one you will not soon forget.
From the ancient city of Tbilisi, filled with winding streets and colorful buildings, to the rolling hills of the wine region in Kakheti, Georgia's beauty is unmatched.
It's no wonder that Georgia has become a popular destination among visitors from the Gulf. So come explore this breathtaking country and uncover its treasures waiting for you.
Table of Contents
Our Company: A Personal Journey and a Promise of Authenticity
As the owner of the company, my personal experience traveling and immersing myself in many cultures, but I have found a particular respect for the culture of India. This gives me a unique and deep understanding of the country and its people.
This allows me to offer insight and authenticity to our tours that sets us apart from other travel companies. My personal connection to India and its culture ensures that our guests will have a truly unforgettable and meaningful experience on their travels.
Our Promise
At our company, providing the highest quality service should never mean compromising on cost. We understand that a genuinely fulfilling travel experience goes beyond simply checking off tourist destinations.
That's why we prioritize our clients' desires and interests and take them where they want to go, not where we receive the best cashback.
Our unwavering commitment to delivering a personalized and enriching experience sets us apart in the industry. It makes us the top choice for travelers looking for an authentic and unforgettable journey in India.
Our Tour Packages: An Immersive and Personalized Experience
Georgia, a land of stunning natural beauty and rich cultural heritage is a true gem waiting to be discovered.
Georgia is a feast for the senses, from its soaring mountains to its lush green valleys—from its historic cities to its quaint villages. And for travelers seeking a truly unforgettable experience, our top-notch trips to Georgia are a perfect choice.
Whether you're a nature lover, a history buff, a foodie, or someone looking for adventure, our tours offer something for everyone.
Come with us and discover the wonders of this incredible country, where you'll find breathtaking scenery, warm hospitality, and memories that will last a lifetime.
Check out some of our Best Tours: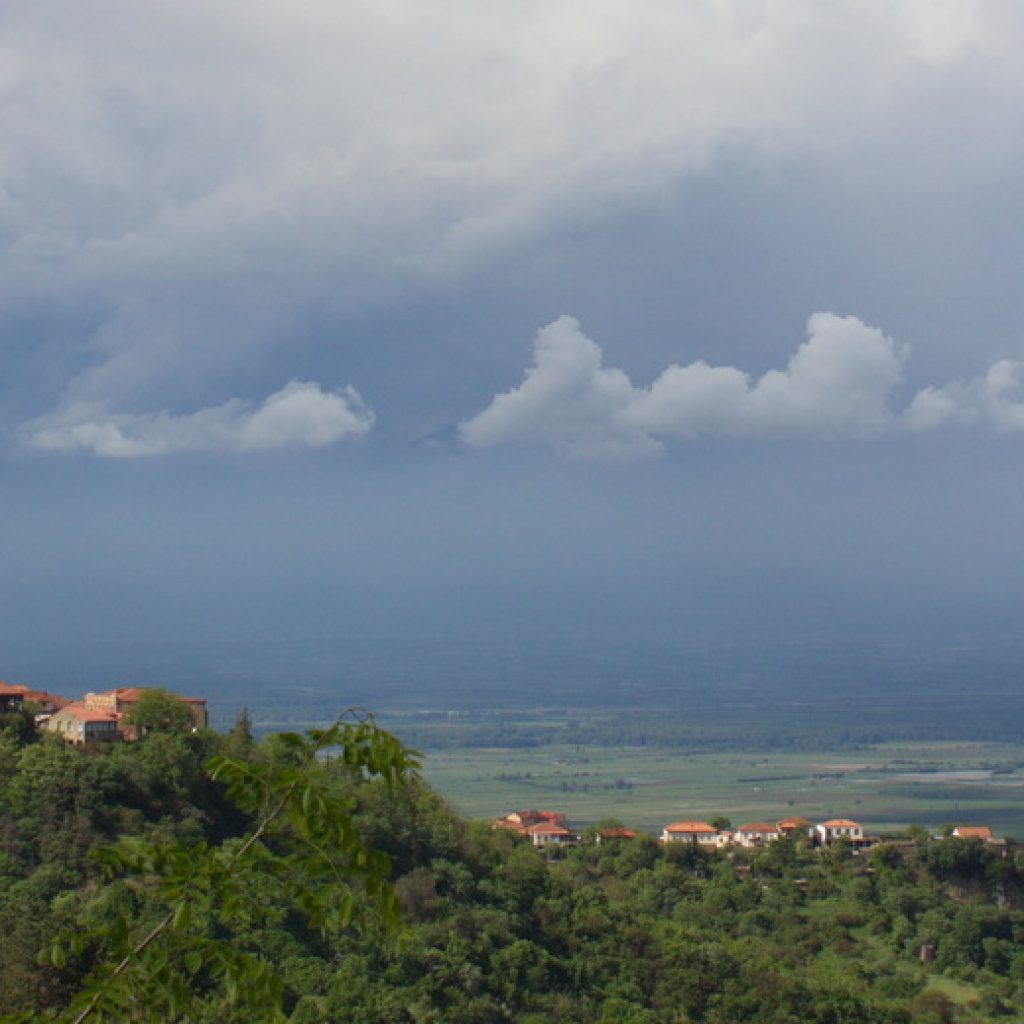 Take a break from the bustling city life and experience the beauty of Georgia with a 4-day, 3-night tour package from Dubai. Direct flights from Dubai, Qatar, and Sharjah allow you to reach Tbilisi's vibrant capital city in just three hours.
Immerse yourself in Georgian traditions and indulge in the local cuisine. This specially designed tour itinerary promises a thrilling and unforgettable experience that will leave you wanting more.
Experience the natural beauty of Georgia on a one-day Kazbegi tour from Tbilisi. Journey along the famous Georgian military road to the picturesque region of Kazbegi, known for its stunning Aragvi river gorge, Great Caucasus mountains, and the Cross pass.
This excursion offers a breathtaking glimpse of Georgia's rugged landscape. It is perfect for those who want to experience the mountain ranges without spending too much time away from the city.
This 5-hour tour takes you through the old city, starting at the Metekhi plateau. You will have a panoramic view of the Narikala fortress, Bath district, Meidan, Kala district, and Betlemi district. From there, take a cableway to the top of the Narikala fortress for stunning views of the city.
Discover the heart of the old city, Meidan, and see a synagogue, Georgian churches, and more. Visit the Sioni Cathedral Church and the National Museum's Treasury. Walk down Baratashvili Avenue, admire the Tower Clock, and explore the modern heart of Tbilisi, Rustaveli Avenue.
This daily tour offers a unique opportunity to experience the snow-covered peaks of the Caucasus Mountains, with just a quick three-hour drive from Tbilisi.
The tour starts in Tbilisi, where you'll travel along the Georgian military road to the north, taking in stunning sights such as the Jinvali water reservoir and the Ananuri fortress along the way. Upon arrival at Gudauri, warm up with a mulled wine before hitting the slopes.
Whether a seasoned skier or a beginner, you can rent equipment and take the cable car up to the mountaintop, where breathtaking views of the Caucasus await.
After a day on the slopes, refuel with a delicious lunch and more mulled wine at a local restaurant.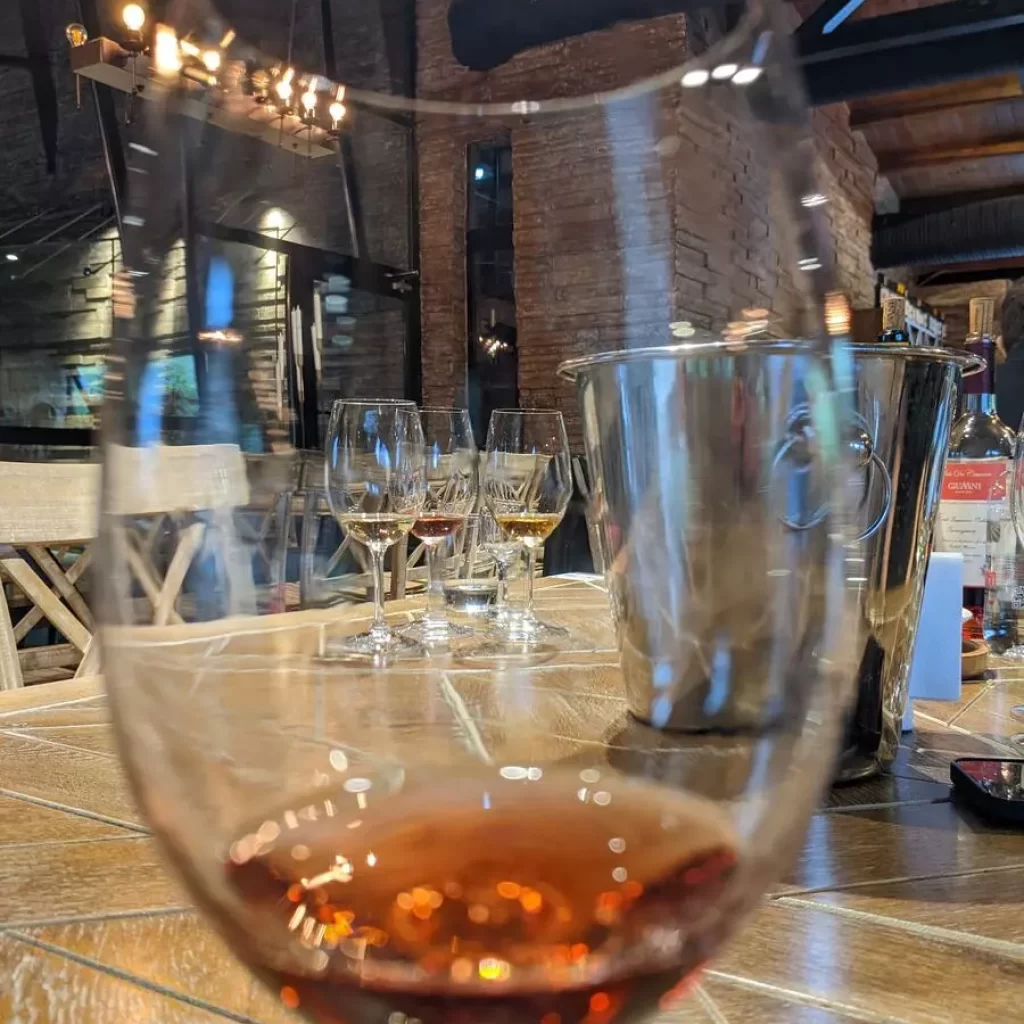 Meet local winemakers and hear fascinating stories about their craft while sampling several wines paired with freshly baked Georgian bread and cheeses.
Start the day with a complimentary pick-up by your guide and a visit to a Georgian home bread bakery to taste some delicious Georgian bread and cheese.
Explore the organic wineries Vellino and Okro Wines, located in the picturesque Sighnaghi, known for its defensive town walls and stunning views of the Alazani valley and the Greater Caucasus Mountain Range.
Enjoy a traditional barbecue lunch at Mosmieri winery before visiting Qvevri maker Zaza for a visit to his workshop and a taste of his exclusive white wine.
End the day feeling satisfied with the world's best organic wines, gorgeous food, and stunning landscapes before being driven back to Tbilisi for drop-off at your hotel.
We Offer Customizable Itineraries Departing from Kutaisi Airport
These itineraries are tailored to meet each individual or group's unique interests and needs, providing a personalized experience that delves deeper into Georgia's rich culture and history.
Whether you prefer to focus on wine tasting, historical landmarks, scenic landscapes, or local cuisine, our expert guides will work with you to create an itinerary that exceeds your expectations.
An Amazing Tour Experience: Your Journey Awaits!
Georgia offers a wide range of tours, from skiing adventures in Gudauri to wine tasting in Kakheti, that are perfect for travelers from around the world.
Our company is dedicated to providing quality service with a personal touch from the owner's own understanding of Indian culture and many others. Our tours are customizable and tailored to your needs, never sacrificing quality for cost.
So, are you thinking about discovering Georgia's breathtaking beauty and rich cultural heritage? Then now is the time to start!
You can book a free call with us to help you find the best tour package.
Let us help you plan an unforgettable trip that meets your unique needs and desires. Contact us today to learn more and take the first step toward your next adventure.
*Still have questions? Check out our FAQs (Frequently Asked Questions)!