Do you plan to visit Europe to experience its natural beauty, rich heritage, and lovely culture? Georgia is a wonderful option. When you visit the country, consider a Wine Tours in Georgia in your itinerary.
A bit of history
The history of grape cultivation, subsequently wine making, goes back 6 millennia BC. The location was east-southern fringes of Georgia.
The famous scholar, Dr. Patrick E. McGovern, acknowledges Georgia as the wine's birthplace through rigorous research. He is the Scientific Director, Biomolecular Archaeology Project for Cuisine, Fermented Beverages, and Health, an academic department at the University of Pennsylvania.
Wine production in Georgia at present
Wine manufacturing and trading are integral components of Georgia's economy. There are diverse terrains in the country known for distinct categories of wine. The tourism sector of the country thrives on the winemaking expertise of residents.
Unique winemaking method
The rest of Europe generally uses big oak barrels to produce wine. The techniques in Georgia are different. Georgians use Qvevry, a particular clay jar buried underground, to produce wine. The temperature remains stable, leading to an optimal fermentation process.
Winemaking regions in Georgia
There are many winemaking regions in Georgia where top travel agencies organize wine tours. The rest of the article discusses some of the main areas in a nutshell.
The fascinating valley at Kakheti-Alazani valley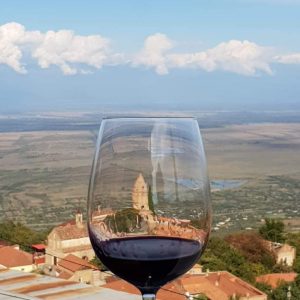 Kakheti is located in the eastern parts of Georgia. It has a lush green valley known as the Alazani Valley. The valley has four micro-zones. There are many winemaking factories in Kakheti. The units are equipped to produce assorted wine varieties at a mass scale. The rates are pretty affordable, too. A wine enthusiast would easily avail of a prolific range of wines at this place.
There are also cellars with lesser capacities. In most cases, family-run businesses overlook the operations. Bio wines are among exclusive productions.
Top wines found in Kakheti are:
Rkatsiteli (white/dry)
Tsiandali (white/dry)
Kindzmarauli (red/semisweet)
Saperavi (red/dry)
Kisi (white/dry/semisweet)
Mukuzani (red/dry)
Mtsvane Manavi (white/dry)
According to specific itineraries, we offer exciting wine tours in Kakheti that span 1-day – Organic wine tour in Kakheti and 2-day – long wine tour in Kakheti.
The charming Kartli in Central Georgia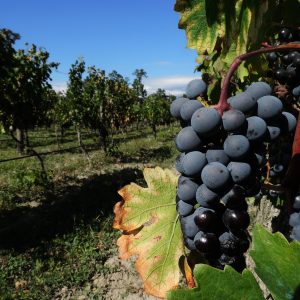 Kartli is a reasonably large region in Georgia. It has a valley called Mukhrani Valley. There is also a gorge, named Ateni, in Kartli. These two places are known for their wine manufacturing plants.
The main types of wines available are:
Tavkveri (red)
Atenimtsvane (white)
Chinuri (white)
Shavkapito (red)
We are experts in organising colourful wine tours in these places that combine sightseeing activities. You can visit the famous and much loved Iago's Winery located in village Chardakhi. Check out Mtskheta, Gori and Uplistsikhe tour, wine tour can be added to this tour as a nice option.
The scintillating Samtskhe in South Georgia
Winemaking was the bread and butter of people in Southern Georgia during the middle ages. The rule of Ottoman kings destroyed it. In recent times, a handful of winemakers are dedicatedly trying to revive the lost culture in Samtskhe, South Georgia.
Enthralling Western Georgia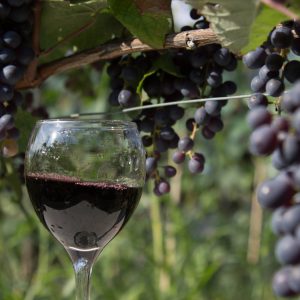 The climate of western parts of the country is humid. The wines here are lesser-known compared to the eastern region. Yet, they have a unique flavor and class.
One of the smaller regions here is Imereti. There are many family-run winemaking businesses. The production happens on a small scale. The atmosphere is welcoming. The traditional wines are:
Tsitsika (white)
Sapere (red)
Tsolikauri (white)
The Racha-Lechkhumi region in Western Georgia is famous for its numerous varieties of high-quality, juicy, sweet grapes, suitable for winemaking. Some of the main types are:
Aleksandrouli
Mujuretuli
Usakhelouri
Tsulkidzis Tetra
The Ambrolauri town has a single wine factory. Racha is known for producing the well-admired wine Khvanchkara. It also produces Tsulkidzis Tetra.
The vineyards in the slopes of Khvamli Mountain is source of Usakhelauri grapes, the main ingredients in the production of Usakhelauri wine. The wine is considered to be the most expensive wine in Georgia.
The valleys of Khvamli Mountain is also rich in Tsolikauri grape plants, suitable for producing semi-sweet, smooth Tvishi wine.
The Samegrelo region produces Ojaleshi wine. The Guria and Adjara regions produce Chkhaveri wine.
We added wine tour in western Georgia by tourists request.
Conclusive note
We offer exciting 1-day wine tours from Kutaisi to beautiful wineries. We also arrange extensive wine tours in Western Georgia. Feel free to call us to know more details about wine tours. We clear your doubts. Our responses are prompt.