Are you a vegetarian? Do you love to travel and discover new places? In most countries, vegetarian and vegan tourists feel neglected as there are not enough options for food items. Moreover, language barriers may cause a problem to understand the ingredients of local cuisine.
But, hey! There is no need to worry when you travel to Georgia. The beautiful East-European country nestled in the lap of pristine nature offers a wide range of food items for both vegetarians and vegans. You also become familiar with Georgian culinary culture.
As a traveler, it is useful to keep in mind that Georgians have vegan food when they fast due to religious reasons. So, it is not an issue to get vegan food. It is essential to know the time of fasting. There are four such periods:
Six weeks before the start of Orthodox Easter
Four weeks before the Orthodox Christmas begins (the date is January 7)
A couple of weeks in June
A couple of weeks in August
In the above-mentioned periods, the cafes and restaurants in different parts of Georgia offer a prolific list of vegan and vegetarian food items.
Vegetarians can explore lots of delicacies that are prepared from pure cheese and other varieties of dairy products.
Let us have a look at typical vegan and vegetarian food items in Georgia that you can enjoy to your heart's content.
Khachapuri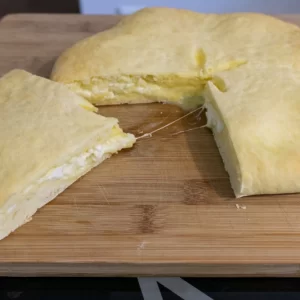 It is a delicious Georgian traditional food. The bread is filled with fresh cheese. Also, the bread is molded into different shapes. It has a blended mixture of cheese and eggs. One needs to traditionally tear its crust, dip it into cheese and then put it into the mouth.
Red beans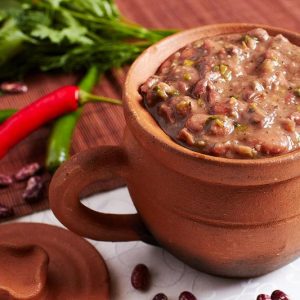 Red beans are among the most popular vegetables in Georgia. The beans have a local name – Lobio. Georgians know numerous ways to cook red beans. In 99% of cuisines, red beans are a vegan dish. When the beans are mixed with ham, they become a non-vegetarian dish (although it is rare). Georgians cook red beans in clay pots, in some cases. They are mixed with onions and natural herbs. Sometimes, there are good dosages of spices and walnuts. Red beans are a main course meal.
Pkhali
Pkhali is a traditional Georgia delicacy. The western parts of the country, Imereti, are known to be the origin of the dish. There are plenty of vegetables and herbs in the item, such as eggplants, carrots, spinach, and cabbage. One also adds onions, vinegar and walnuts to enrich its flavor. It is regarded as a healthy vegan food. You can find it in most of the eateries in Georgia.
Mushroom
Are you fond of mushrooms? You can have plenty of mushroom delicacies while exploring the various regions of Georgia. In many cases, the mushrooms are prepared in clay pans. You can enjoy them with a cheese dip.
Dumplings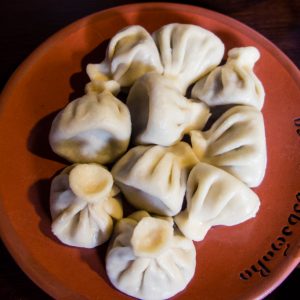 Khinkali are dumplings that have meat in them. But there are also Khinkali items that are full of cheese or other vegetarian options. If you want purely vegan choices, then you can go for potato or mushroom Khinkali. The vegan options are mainly available during the fasting periods already mentioned in the blog.
Dairy products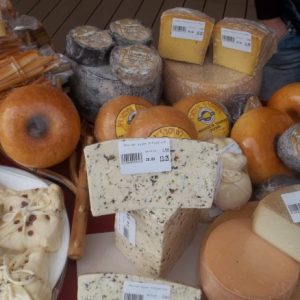 There are splendid varieties of cheese available in Georgian restaurants and local markets. Imeretian cheese is among the most popular varieties. You can also have Suguni and smoked Sulguni cheese. The Georgian yogurt is called matsoni and tastes lovely. The sour cream and Georgian cottage cheese are also healthy dairy products for vegetarians.
Bazhe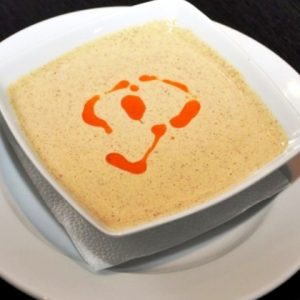 Bazhe is neither a meal nor a dish. It is a sauce. Georgians use walnuts and spices to prepare it. You can pour the sauce in many vegetarian and vegan dishes to make them taste better.
Mchadi and Chivshdari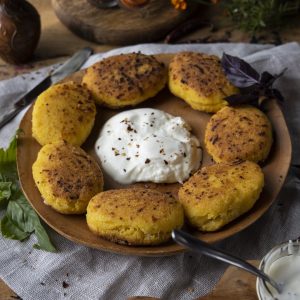 The Georgian cornbread, Mchadi, is a popular snack item. It is served with fresh cheese. It is a top snack in Imereti, Western Georgia. Another type of cornbread is Chivshdari, in which the dough is nicely mixed with cheese. Chivshdari is a popular snack in the regions of Samegrelo and Svaneti.
Ajapsandali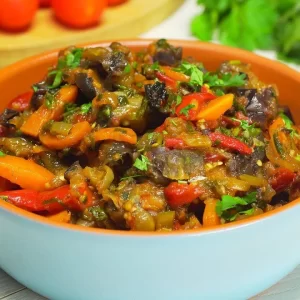 The popular seasonal dish is in Georgia available in summer and early autumn. Ajapsandali is made of eggplants, potatoes, tomatoes, bell paper, onion, and garlic. It needs fresh vegetables, that's why are not available for the whole year. The recipe may vary, but mainly contains any kind of vegetables available and cooked together with herbs and spices.
Salads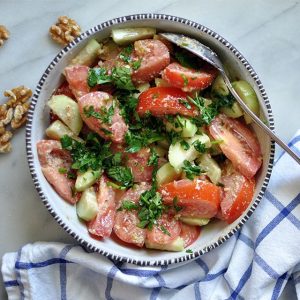 Salads are popular side dishes in Georgia. You can find lots of salad varieties during summer days. There are many kinds of lovely salad dressings. They can be with or without natural herbs. Some of the salads have olive oil nicely sprinkled. There are also salads that have cucumber and tomatoes with walnuts.
Megrelian regional vegetarian dishes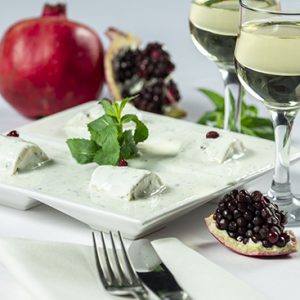 There are some exciting regional vegetarian dishes that you should try when you explore the terrains of Georgia in your private tour.
Gomi: It is similar to porridge. You can have it with Sulguni cheese.
Elarji: It is a type of Gomi that is prepared with Sulguni cheese and tastes a bit different.
Gebzhalia: It is among the most delicious Georgian vegetarian dishes prepared from Sulguni cheese and mint. It is a special type of soup.
Adjarian regional vegetarian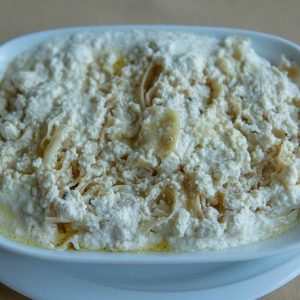 You can enjoy the exclusive Adjarian Khachapuri in the Adjarian region of Georgia. There is a dish known as Borano. Chopped pieces of cheese are served with boiled butter. You can also have Sinori. It is prepared from cottage cheese and tony dough bread. There is a touch of garlic.
Conclusive note
So, now you can be now more confident of traveling to Georgia, even if you are a vegetarian or vegan. Start planning for an exciting trip!