If you have ever traveled to Kazbegi from Tbilisi, in Mtskheta-Tianeti, you might have turned east from the main road, before approaching Kazbegi. Sno valley, located on the east from Kazbegi Road has many interesting sights. Before approaching village Sno itself, in the rocky valley, you will see strange sculptures. Gigantic faces are staring at you. They might look like mysterious sculptures from Easter Island.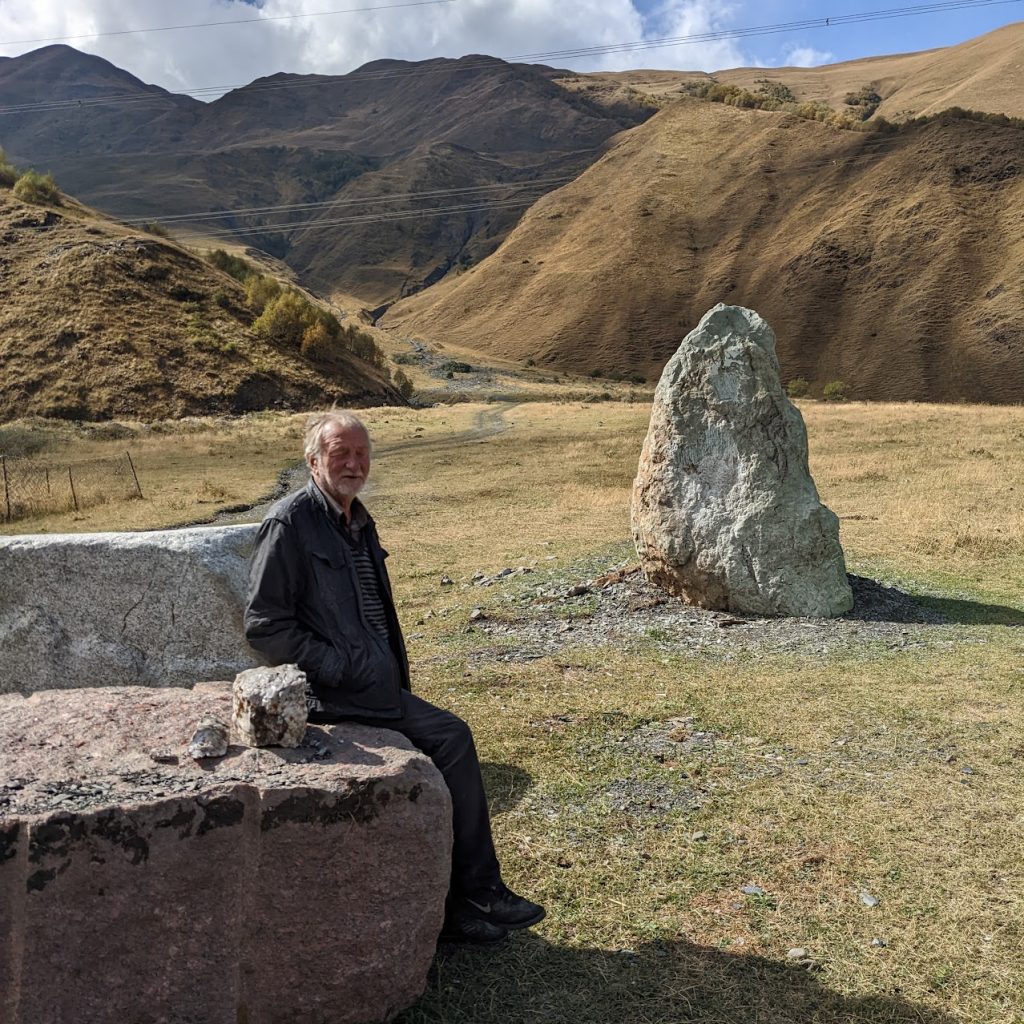 If you are lucky, you may meet the artist himself. His name is Merab Piranishvili and he was born in Sno. When he was young he left his village to Tbilisi to study what he loved the most – sculpture. His teacher was famous Georgian artist Merab Berdzenishvili. Later he returned to his home village and decided to make gigantic face of Georgian writer Alexandre Kazbegi, who also was born in the Kazbegi region. There is no lack of huge stones in those rocky mountains. So Merab started his first sculpture. People of the region loved his work very much. So Merab decided to continue making sculptures in the valley. He is inspired by Georgian culture and Christianity. He had made st. George, st Merry.
He wanted to make 500 statues in the valley, but he is getting older and it is more and more difficult to bring gigantic stones here. He also needs money for fuel to continue his work. So if you are passing by, please leave a couple lari donation to that wonderful person.
We encourage you to enjoy this unusual exhibition in the wild nature.