One of Imererti's natural monument is Prometheus grotto. Located near village Kumistavi, on the right side from Tskaltubo – Tsageri road, on 15 July of 1984 year speleological expedition from institute of Geography of Georgian academy of science found new grotto, which was named "Tskaltubo".
The Prometheus grotto is located on 100 meters from sea level. It was formed of limestoneand in 60 meters from the main entrance there is a lake .The cave is unique due to its various architectural halls.16 such halls were discovered and each of them has its inimitable petrified forms. The most beautiful hall,which is distinguished by its stalactites and stalagmietes, was called "Rustaveli". The grotto is 100 metres from the sea level.
The Prometeus grotto is one of the richest in fossilized diversity, underground rivers and spectacular landscape. It is one of the most important international tourist sites.But the place needs modern planning, in which case it will become one of really outstanding touris sites.
Today intensive restoration work is underway. The expenses of which is about 15 mln gl.The grotto which is situated 5-6km from Tskaltubo towards Kumistavi, may become one of the most visited places in western Georgia. It will offer a new touris product all year round to foregn or local visitors. At the lake tourists will sit in boats, dressed in ancient Greek style, and imitate the abduction of Golden Fleece. The project includes also flight of an airship (dirigible) between Batumi and Kutaisi. According to specialist outlook, if everything is planned according to modern standardas, the grotto will play important role for tourist industry in Georgia. Investors await more than 300 thausend tourists. To attract visitors it is planned to distribute wine in botties in the stalactite.and making Imeretian cheese on the spot.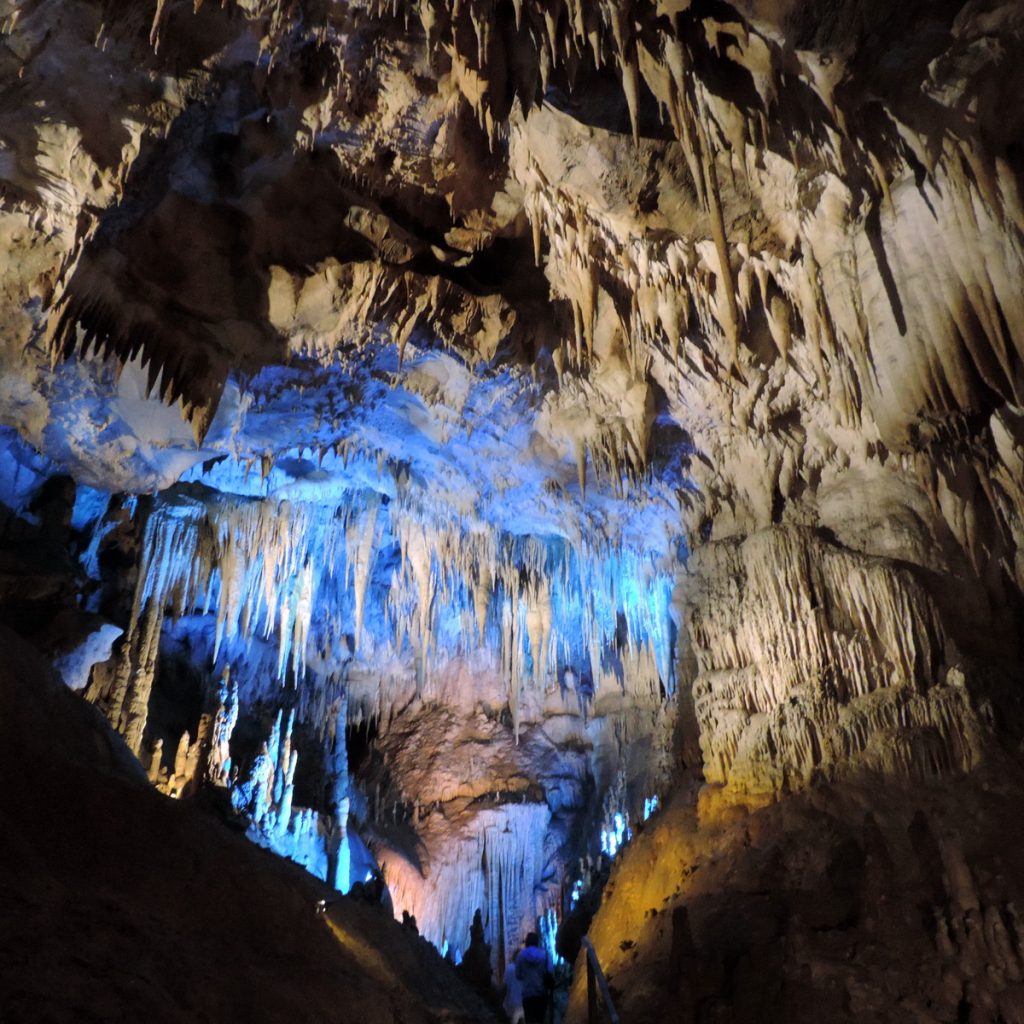 Official website: https://nationalparks.ge/en/site/prometheuscave