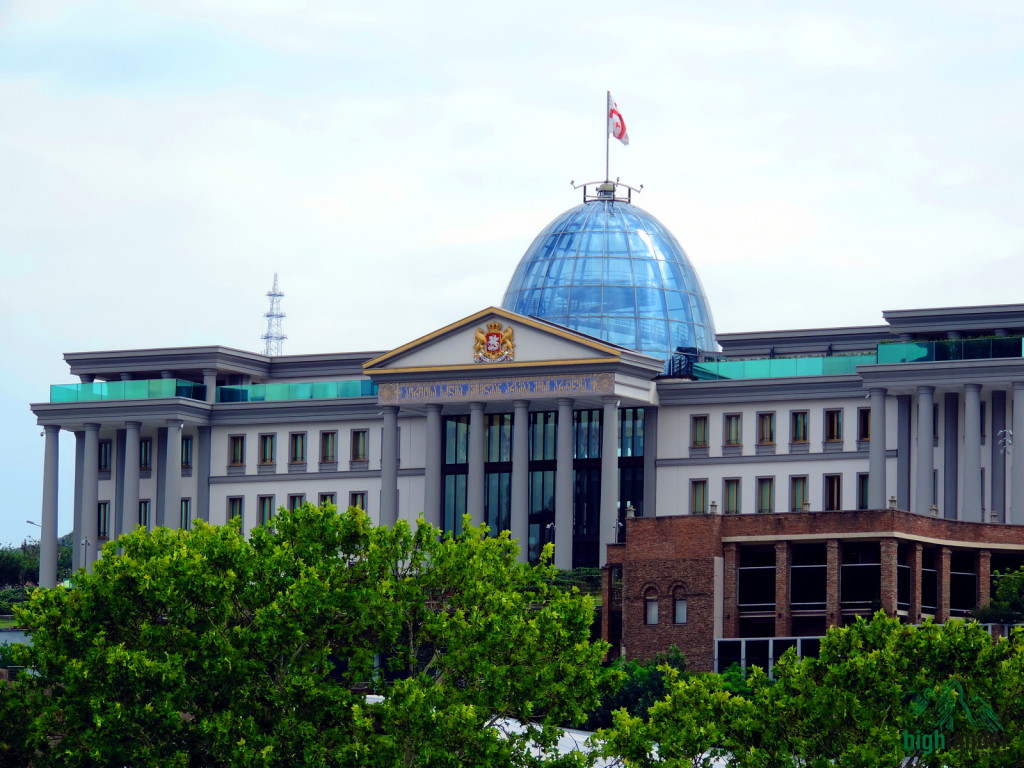 In this article we want to introduce you modern Tbilisi architecture.
So called Avlabar residence, is the official residence of president of Georgia. It was built in 2004-2009 years by initiative of president Michael Saakashvili. Architectures of the project are – George Batiashvili and Italian architecture – Michelle de Lukki. He has also built bridge of Peace and new building of Internal affairs ministry. Palace's cupola looks similar to Bundestag's cupola.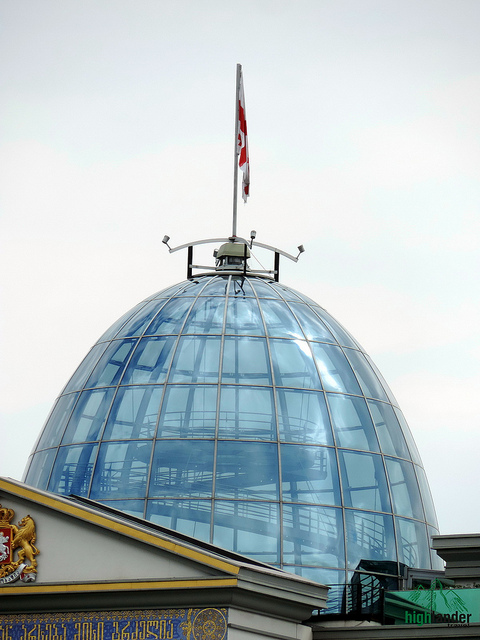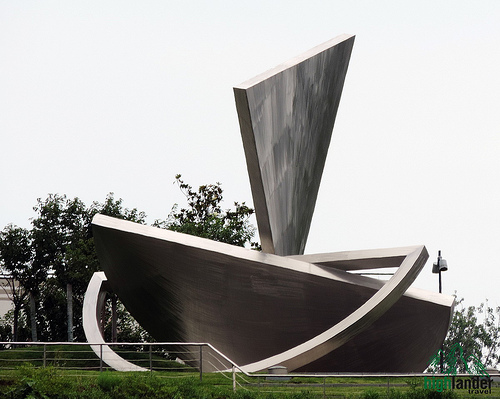 Moving monument – represents power's three branches – legislature, executive and judiciary. Author: German sculptor Gabriel Van Habsburg.
View from Narikala fortress, here are Presiden't palace and one more ultra modern complex – so called "pipes" concert and exhibition hall on Rike, construction of the complex is not finished yet. Complex author is one more Italian architecture – Massimiliano Fuksas. Construction must be finished at the end of this year.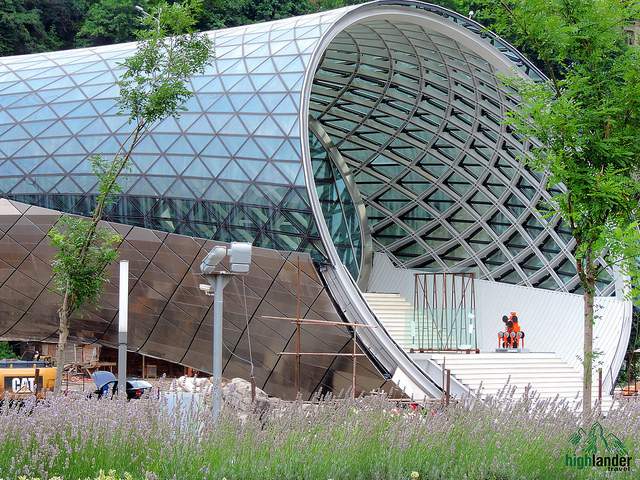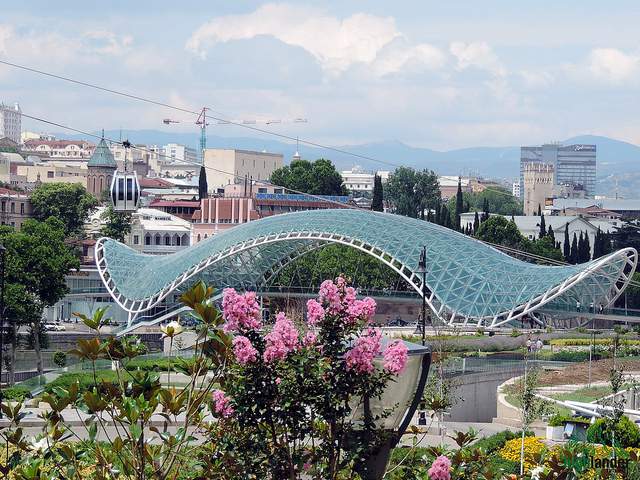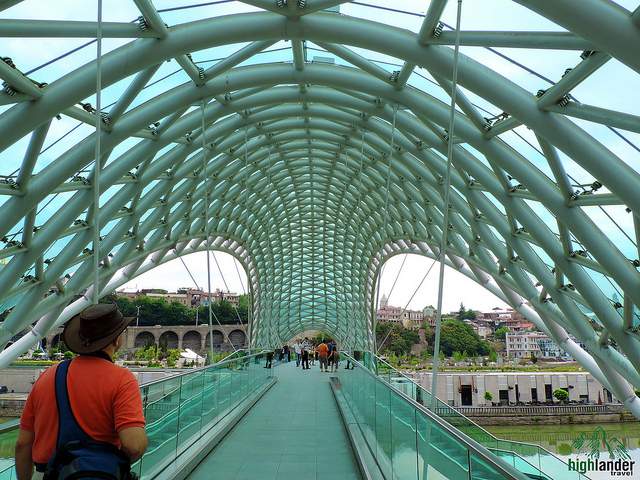 Today. In 2010 on Rike was built walking bridge, which was called "bridge of Peace" by the President. Bridge is also built by architecture Michele de Lukki. Despite different opinions about the bridge, it has already become city's important sigh seeing. The bridge is included in 13 the most curious bridges of the world.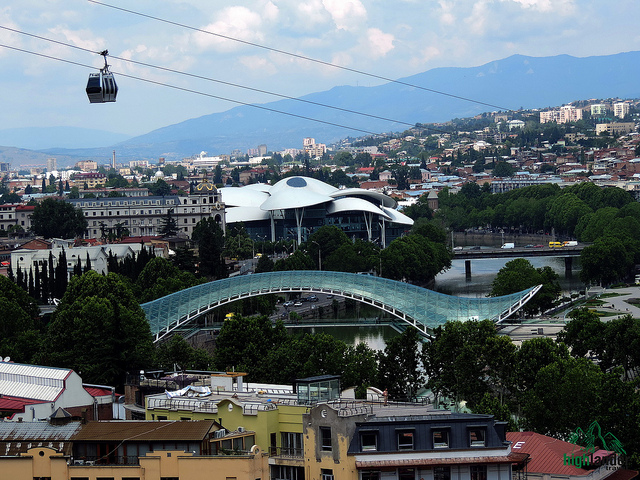 Massimiliano Fuksas has also built Public Service hall in the area, and all these modern buildings create ultra modern architectural complex in the heart of the old town.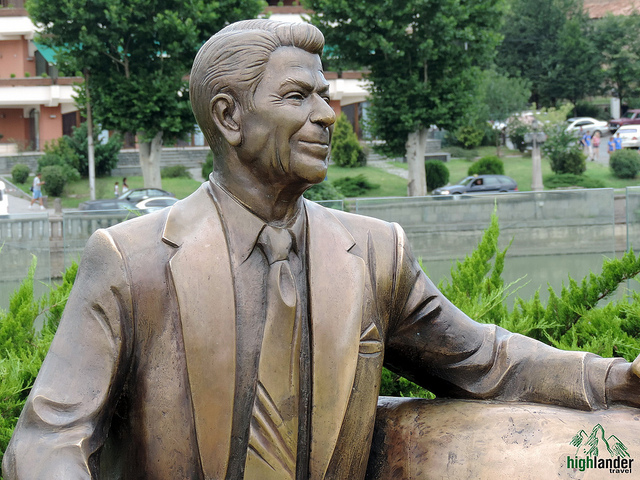 In the park Rike is one more interesting thing – statue of the president of USA – Ronald Reagan, which was erected here in 2011. Despite of critics, Tbilisi is not the dead city, so what is alive must grow and develop. The mixture of the old and modern in the old town represents the city's real spirit – harmonic mix of traditional, old and ultra modern.
Check out walking tour in Tbilisi.